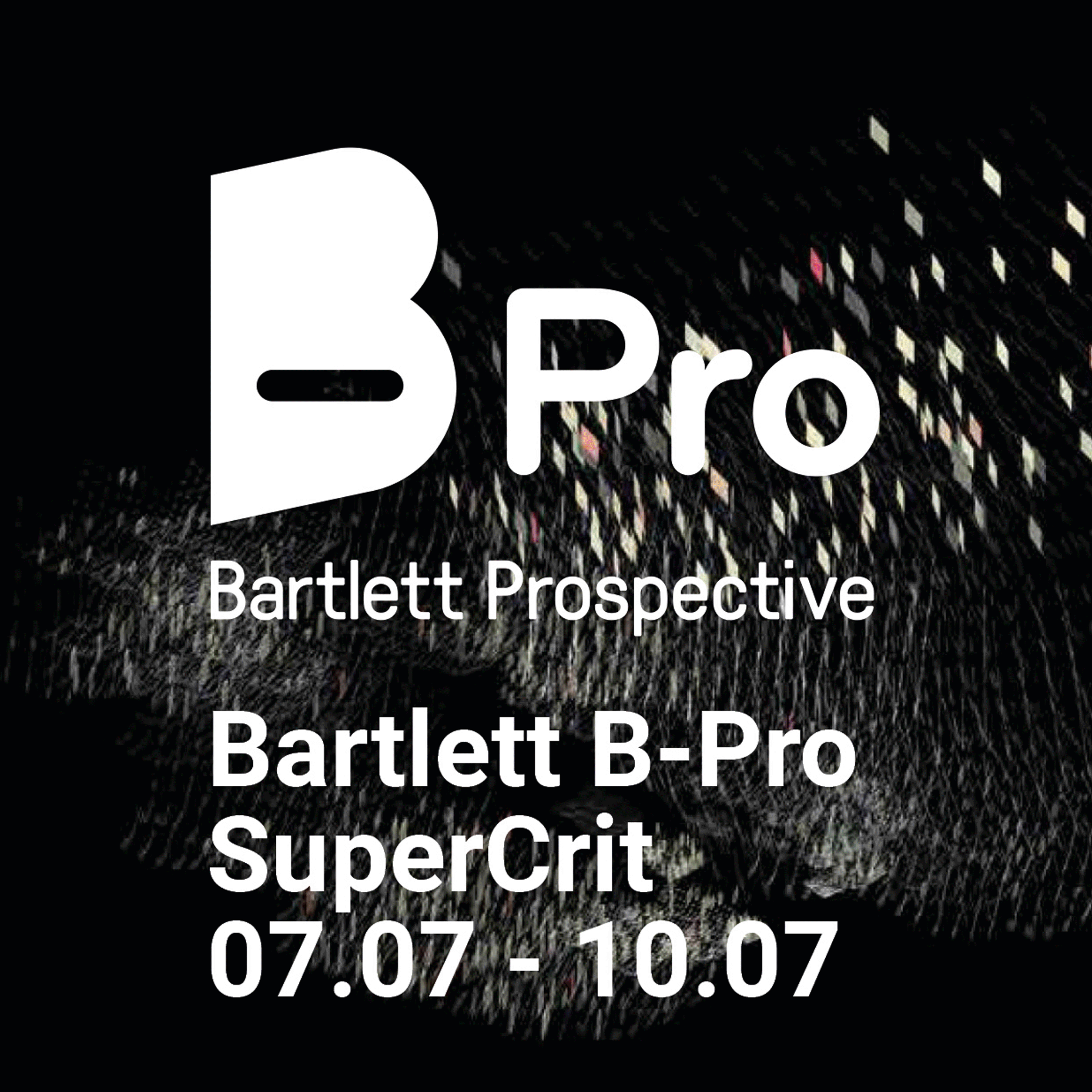 07.07.20-10.07.20
[EVENT] Bartlett BPro SuperCrit
MATTER, MEDIA, AUTOMATION, NOW!!
Join us in one of the most exciting events this year. Bartlett BPro SuperCrit will bring design critics from all over the world discussing the future of the built environment under current unprecedented challenges. See our latest design research in RC18 on important issues such as Food , Waste, Mobility and Ecology in cities.
The event will be livestreamed on the Bartlett's Youtube Page:
https://www.youtube.com/channel/UCXWCB8fsNFtFr3MSG58GZbQ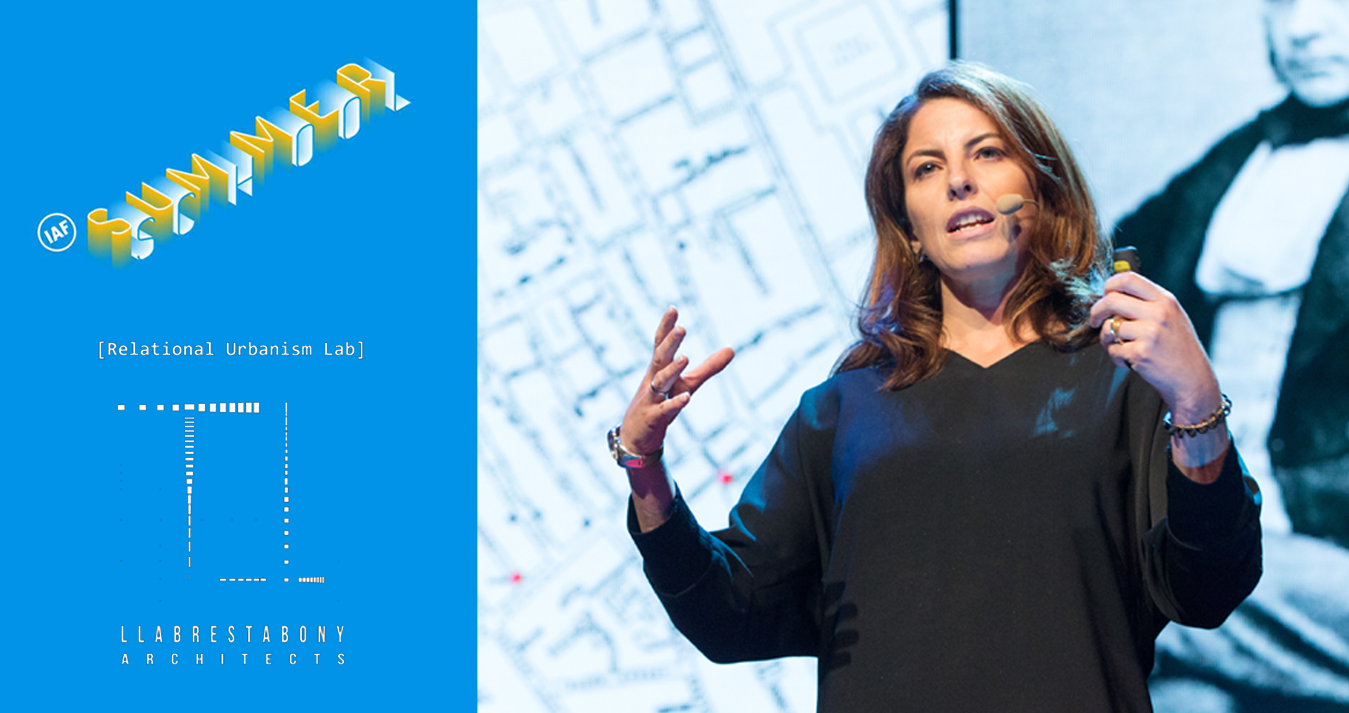 17.06.20
[EVENT] Enriqueta Llabres Lecture in IAF SUMMER SCHOOL
We're very pleased to confirm that Enriqueta Llabres will be part of an exciting line-up of guest speakers who will be participating in the summer school organized by the Irish Architectural Foundation. The IAF will deliver a free series of live, online presentations, panel discussions and workshops designed to communicate a multi-scale perspective on architecture to a national and international audience of general public and practitioners. Moving from the private space of the HOME, into PUBLIC space and beyond into VIRTUAL space the speakers will discuss how we navigate and utilize these spaces as we respond with creative urgency to the current global pandemic.
20.05.20
[AWARD] LE FANU SKATE AND PLAY PARK - OPEN CALL ON PUBLIC PLAY SPACE INITIATIVES
Le Fanu Skate and Play park has been selected as part of Place-making, Digital or non-digital tools, Communal decision making to be showcased in both the Online State of the Art Catalogue and the Book.
Public Play Space (PPS) is a project co-funded by the Creative Europe programme of the European Union and developed by IAAC, BUAS, and CLAC. It calls for projects and concepts focusing on innovative and creative practices for place-making and the co-design of inclusive, cohesive and sustainable public spaces and cities, through the use of games and digital technologies.
The design team is composed by Relational Urbanism (Landscape Design), Levins (cost consultant), Robert Barry (civil engineering) and McElligot (M&E). The client is Dublin City Council developing the project with funding contribution from the Matheson Foundation. The contractor is C&A and the Skate park specialist is Freestyle. The consultation and competition process was organized by Irish Architecture Foundation.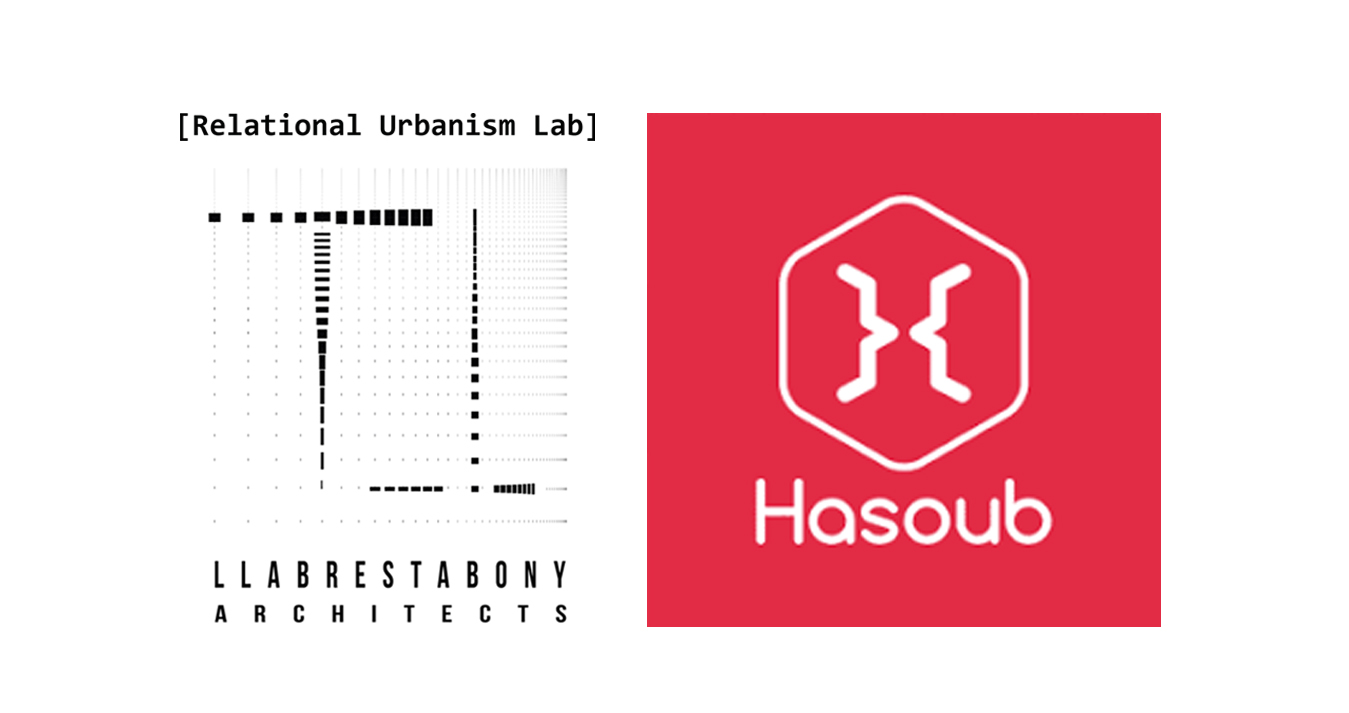 13.04.2020
[PROJECT] FabLab and Coworking Office Space for Hasoub
LlabresTabony Architects has been selected as the architects of Hasoub Innovation centre and coworking Fab-lab in Arrara.  The design proposal was generated from the eco-logical and cultural context of the site based on the environmental and the climatic analysis. The brief is to convert a historical building to an innovation centre and coworking space.
22.01.2020
[EVENT] Enriqueta Llabres International Lecture Series
Enriqueta Llabres-Valls explores the theme of time within architecture and urban design, and investigates the methodological and aesthetic implications of design that arise from information processes. She presents a selection of her projects including a series of interactive design interfaces, various models of systemic mechanisms that can create design utopias, and AI algorithms that can compute cultural and historical aspects in architectural design. 
READ MORE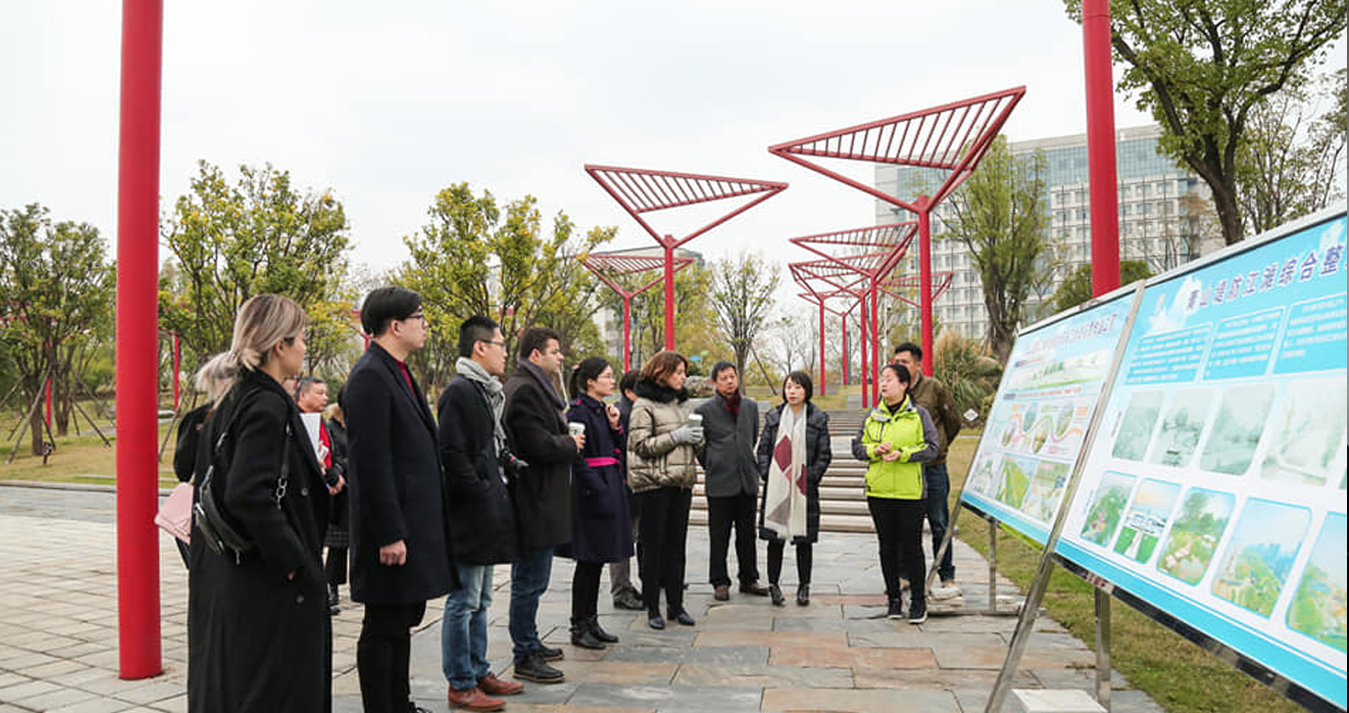 10.11.2019
[EVENT] Site Visit Wuhan Industrial Regeneration
LLABRES TABONY Architects were invited by  Wuhan City Hall to examine the future urban development and regeneration of the industrial area in Wuhan city. Meeting, workshops and lectures were held in the local government offices and in the university of Wuhan. The practice presented its approach to the regeneration of the ex-industrial site which including ecological symbiosis of shelter, food, work and leisure within the urban fabric.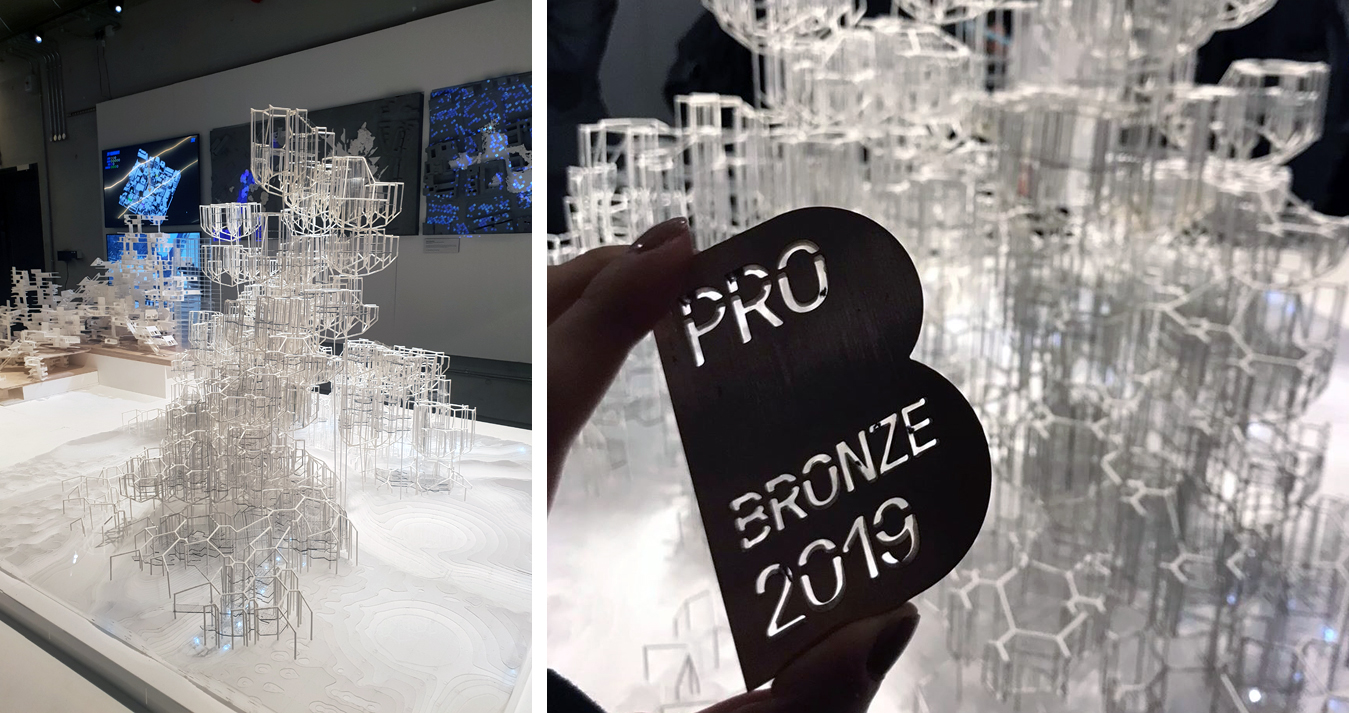 26.09.2019
[AWARD] BPro RC18 Design Team Bronze Medal
RC18 design team formed by Jingyun Zhao, De Yu and Zheyu Sun has been awarded with the Bpro Bronze Medal in the category  of Urban Design. Their project "Agritecture as a new pattern for agrarian urbanism" looks at contemporary forms of merge agriculture and high dense urban environments. The project critically addresses ways in which technology and public participation go hand in hand in the development evolutionary urban scenarios.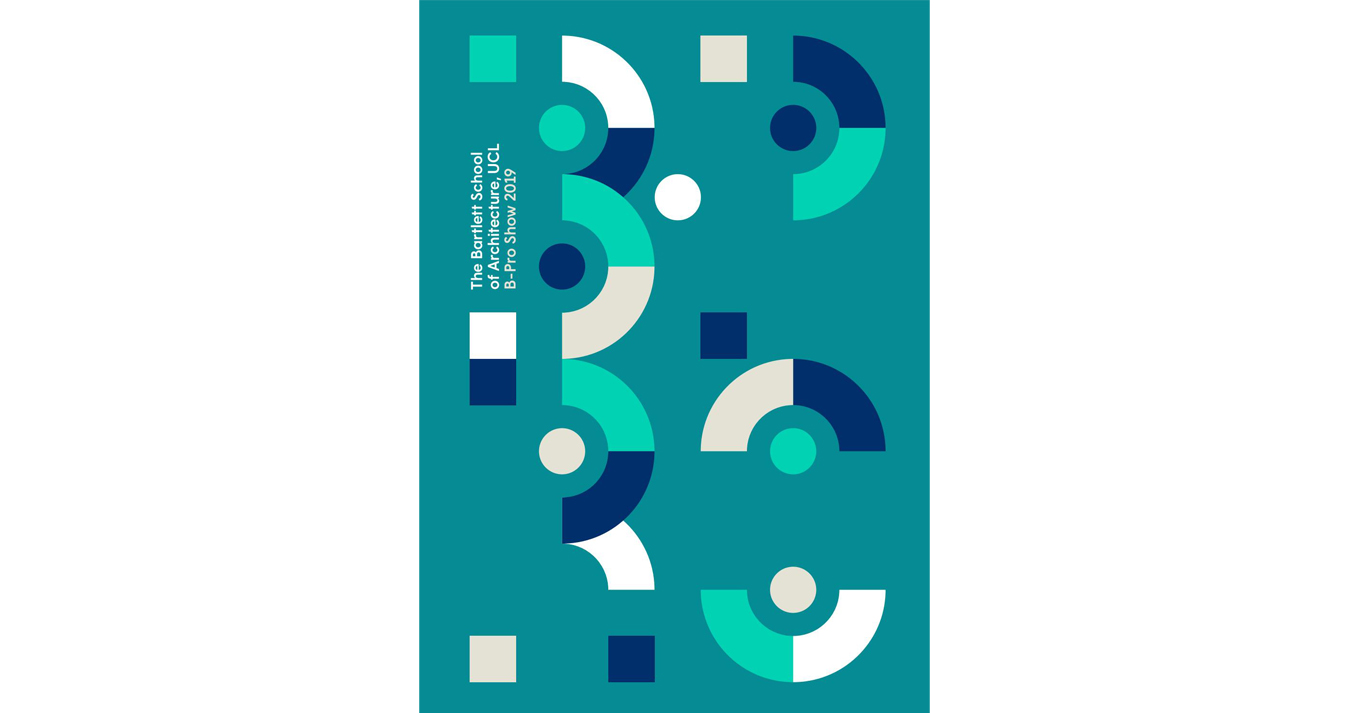 25.09.2019
[EVENT] Bartlett Bpro Show 2019
The annual B-Pro Show celebrates the work of our B-Pro postgraduate programmes: Architectural Computation MSc/MRes, Architectural Design MArch, and Urban Design March will open from 25th of September to 04th of October 2019
READ MORE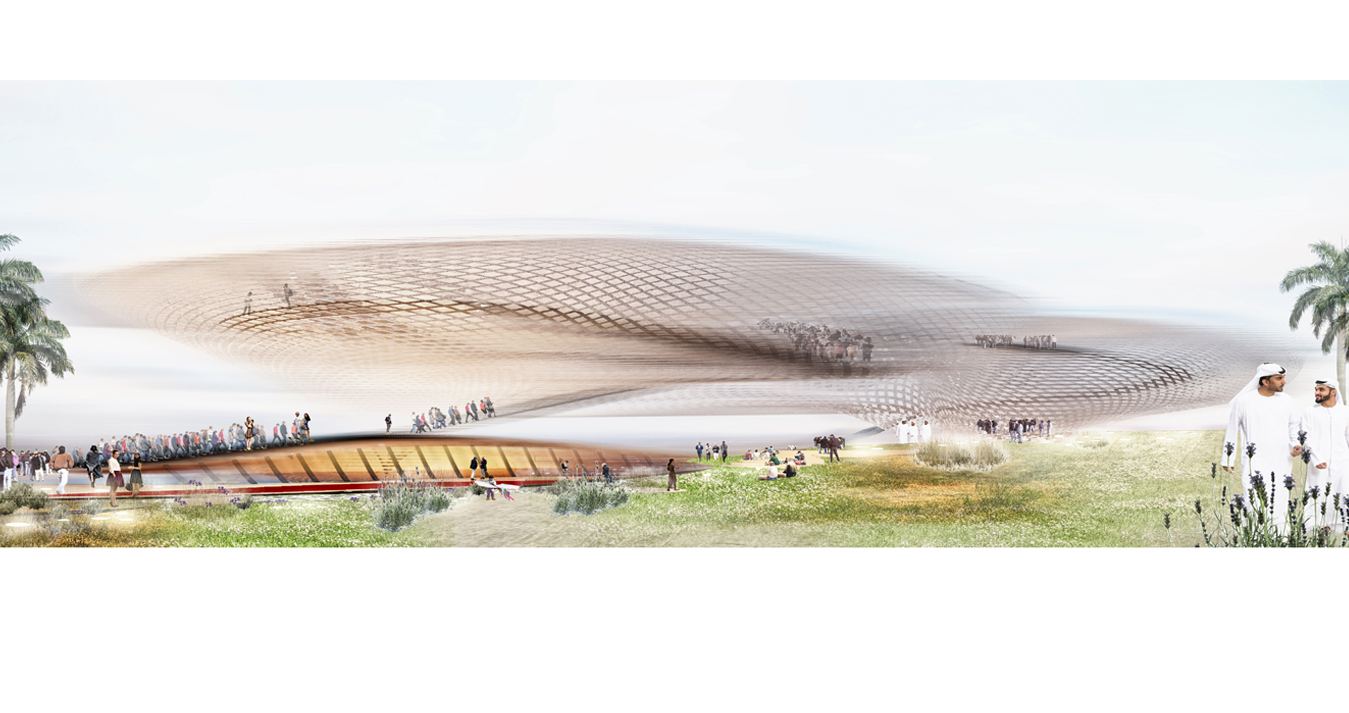 15.08.2019
[AWARD] Expo 2020 Pavilion 2nd Prize
We have been awarded 2nd Prize in shortlisted Competition to design the Expo Pavilion for the Israeli Ministry of Foreign Affairs. The design lead by Aiman Tabony, Enriqueta Llabres and Erez Ella was developed jointly by LlabresTabony Architects and  HQ Architects. The proposal received the highest score concerning the architecture design and innovation.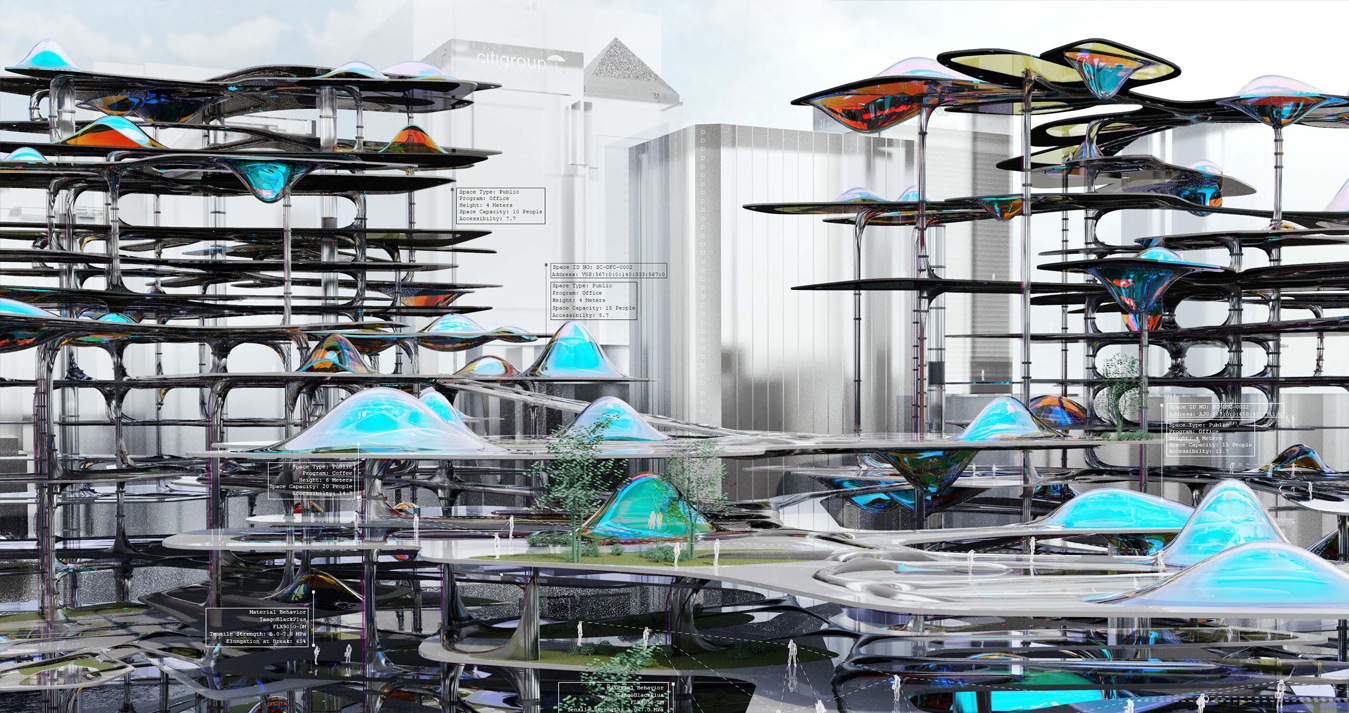 21.05.2019
[EVENT] Bartlett BPro SuperCrit RC18 Project "Search City"
RC18 design team formed by De Zhang, Juliana Vargas, Lei Jiang and Omar El Shazly has been shortlisted to present their project "Search City. A behavioral design approach encouraging a searching paradigm" in the Bartlett Bpro Super Crit. Their project explores the kind of spaces and forms of intelligence encouraging searching in contemporary forms of nomadism.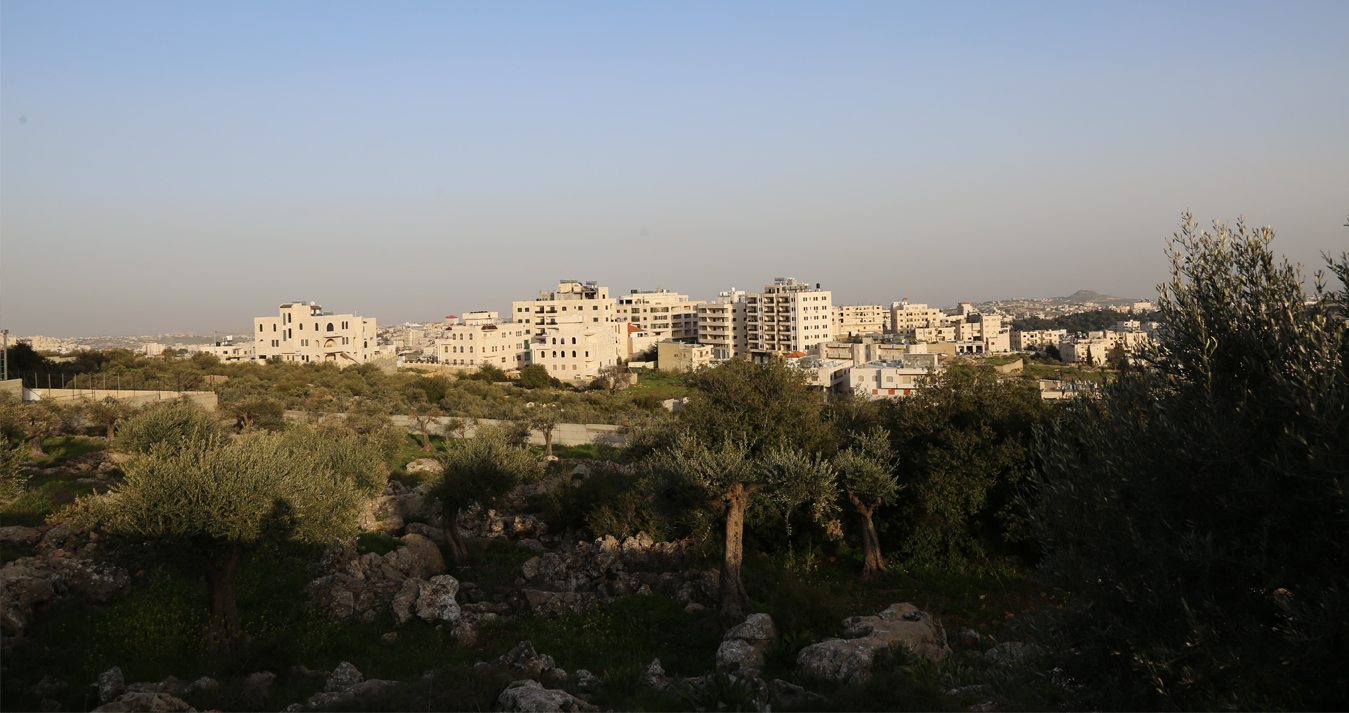 15.06.2019
[PROJECT] Beitjala Residential Project
We are please to announce that our proposal for BetJala Residential project has been selected as winner. Following the tradition of stone as the common material system in Jerusalem, the proposal reinterprets the tectonic articulation of the building. The volumes develop as response to the sun radiation analysis and the prevailing wind flows.
24.05.2019
[EVENT] MIT Design Thesis Review Spring 2019
Enriqueta Llabres will be part of the design review panel in the MArch Design Thesis Review at the MIT.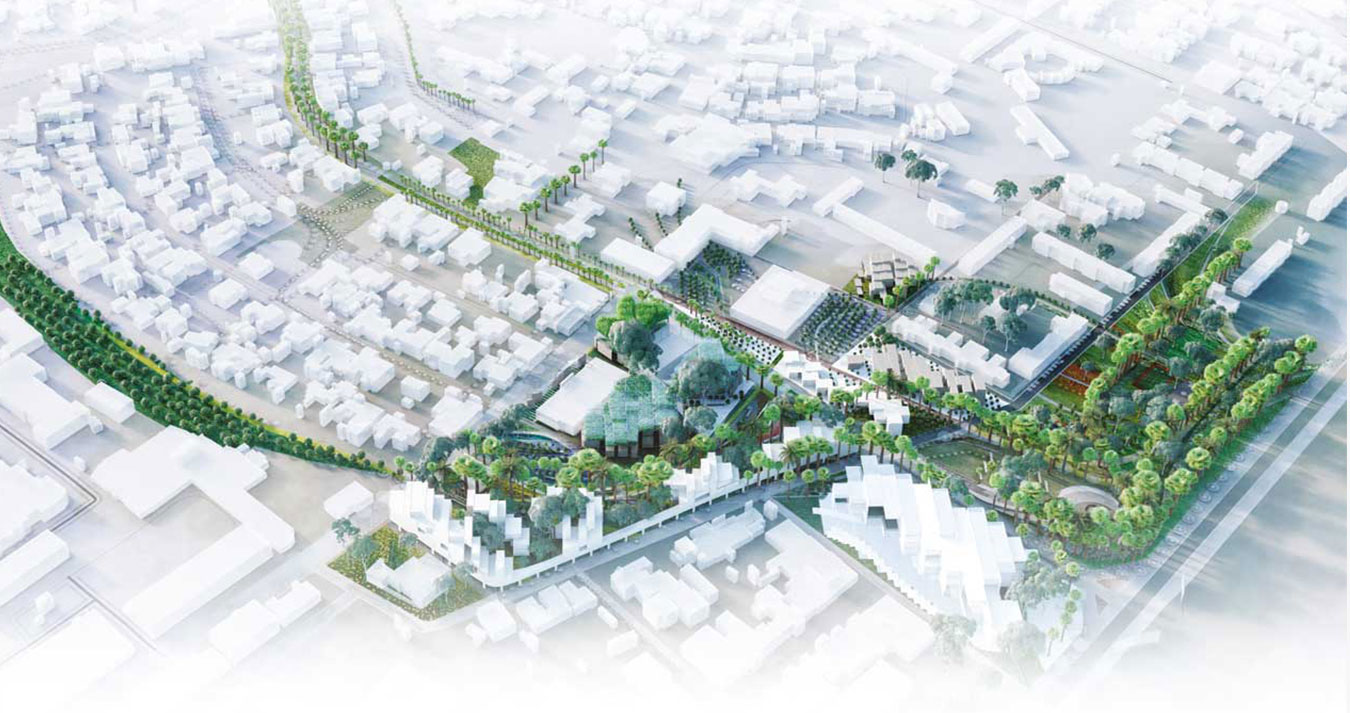 03.03.2019
[AWARD] 3rd Prize Netivot Masterplan Design Competition
We are glad to announce that our proposal for the Breathing City Master Plan Competition in Netivot, Israel has just been awarded with the 3rd Prize of the jury. Our proposal adopted an ecological design approach that attempted to integrate the city within its environmental, climatic and cultural context. The proposed structure followed the environmental logic in order to create micro-climatic conditions and provide a good urban environment particularly in the hottest months of the year.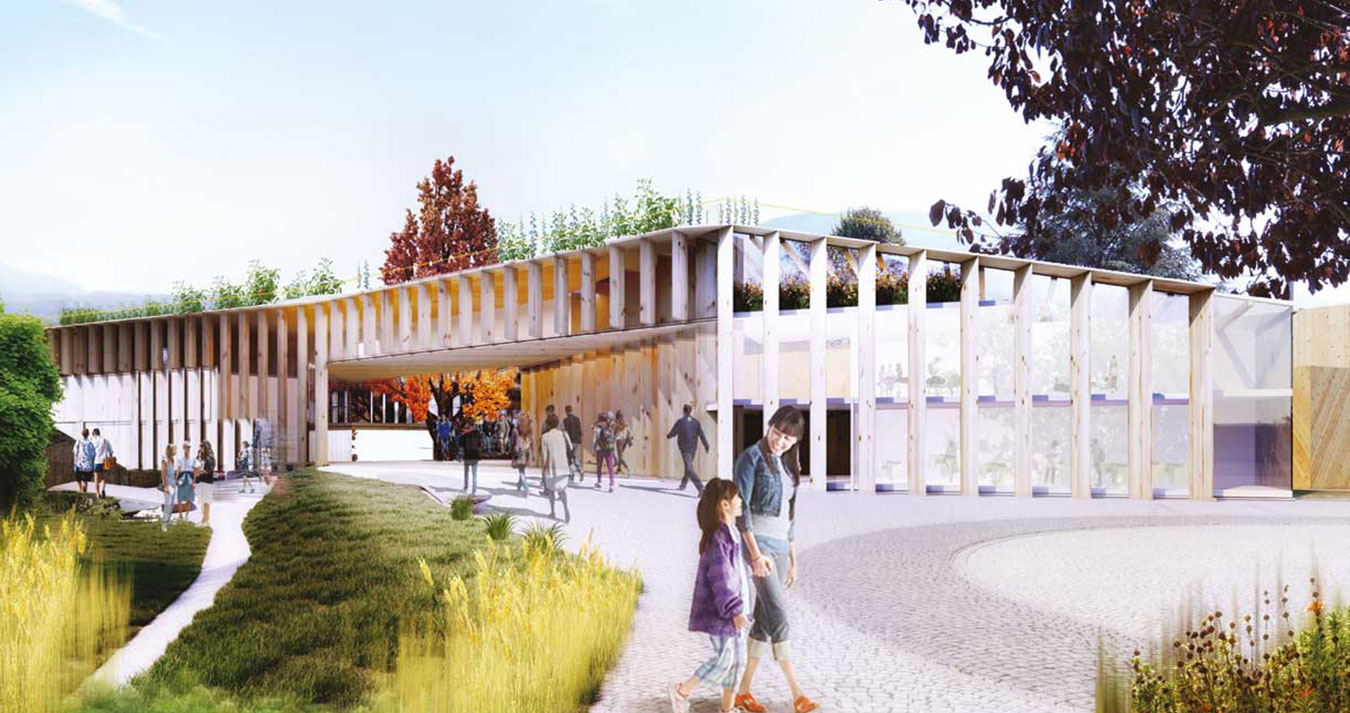 01.03.2019
[AWARD] Honorable Mention Secondary School Design Competition in Mori, Italy
The Secondary School Design Competition in Mori has just been awarded the Honourable Mention. The Winning Design team was composed by Llabres Tabony Architects, Ilaria Di Carlo_Architects, Interpro Engineering Consultants s.r.l., Geologi Associati Fantucci e Stocchi.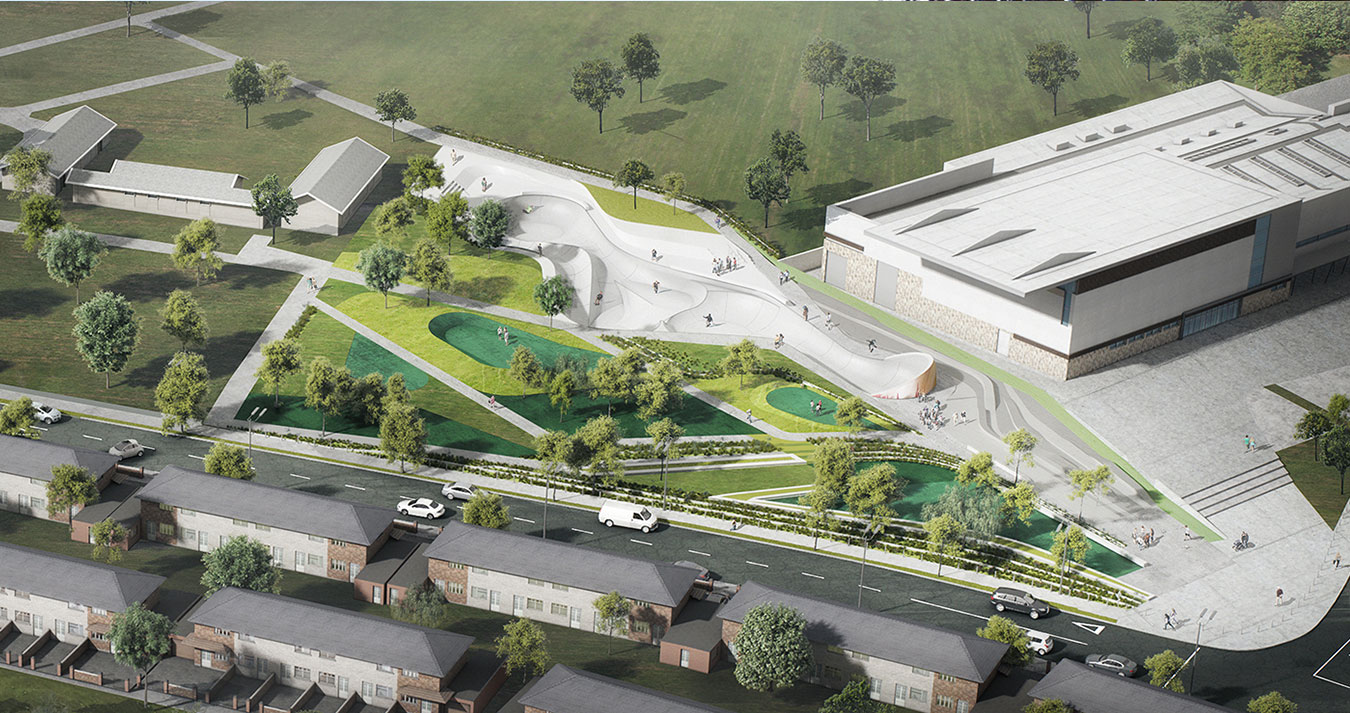 28/02/2019
[PROJECT] Le Fanu Skate and Play Park moving on to Construction
Relational Urbanism, the design practice of Bartlett Urban Design tutor Enriqueta, have won an international design competition to design a unique play and skate park for the community of Ballyfermot in West Dublin, Ireland.
The design for the new play space in Ballyfermot took the top prize after an extensive two stage competitive process which saw design teams from around the world submitting their proposals for the innovative new public realm development.
Relational Urbanism inspired the judges with their "aesthetically appealing and well-considered design, which managed to balance sensitivity to the site and local context with world-class ambition for the new civic space". In the video below Enriqueta and Eduardo describe their plans for the space and their approach to co-designing it with the community.
After one year the project is moving on to construction phase.
20/02/2019
[EVENT] Aiman Tabony and Enriqueta Llabres Conference GMS4Q Qatar
lecture in GMS4Q "The agrarian city in The age of planetary scale computation"
Paper will be presented and published next week in the 2019 Conference on Game Set and Match 4 Qatar 2019 (GSM4Q 2019)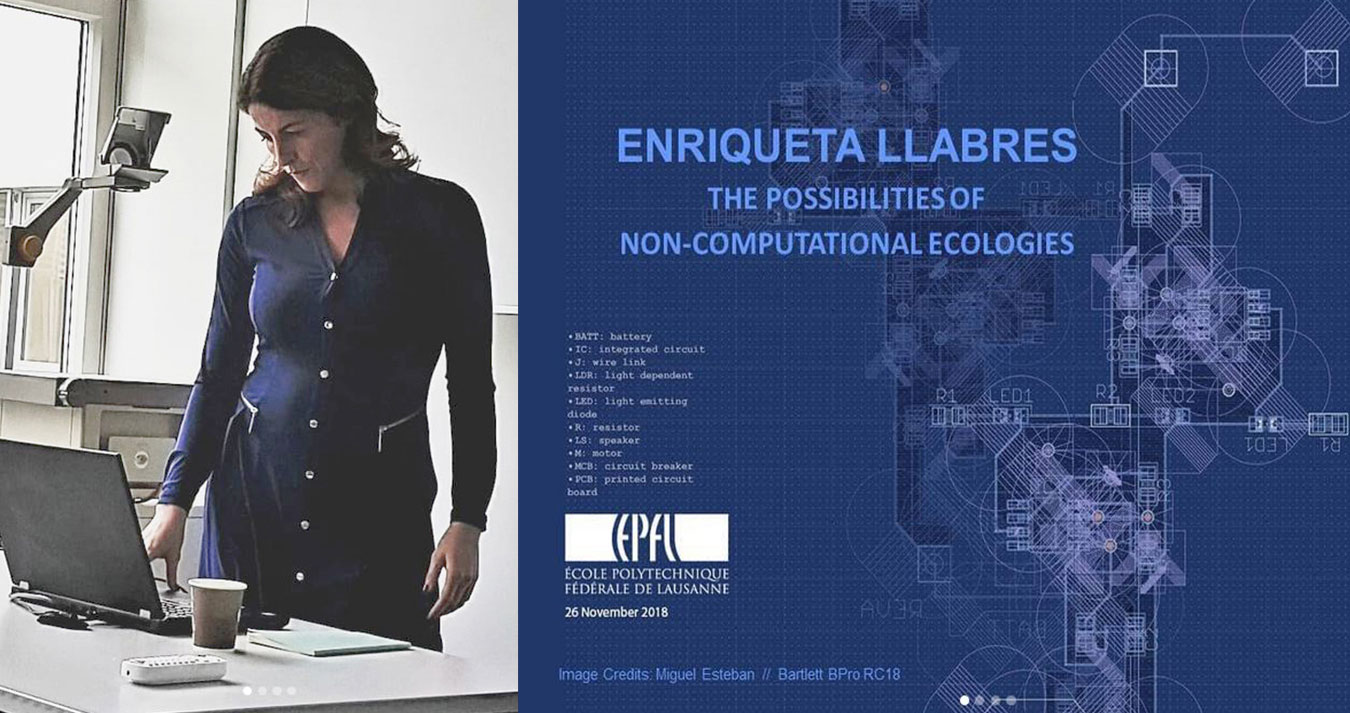 20.12.2018
[EVENT] EPFL Lecture Enriqueta Llabres "The Possibilities of non-computational ecologies"
Enriqueta Llabres will present an update of her work in between the academia and the practice at EPFL  in Laussane, Switzerland. "The possibilities of non-computational ecologies" discusses the importance of tacit knowledge in the use of technology; enabling us to build a critical understanding of ecology based on the relational construction of space time and value.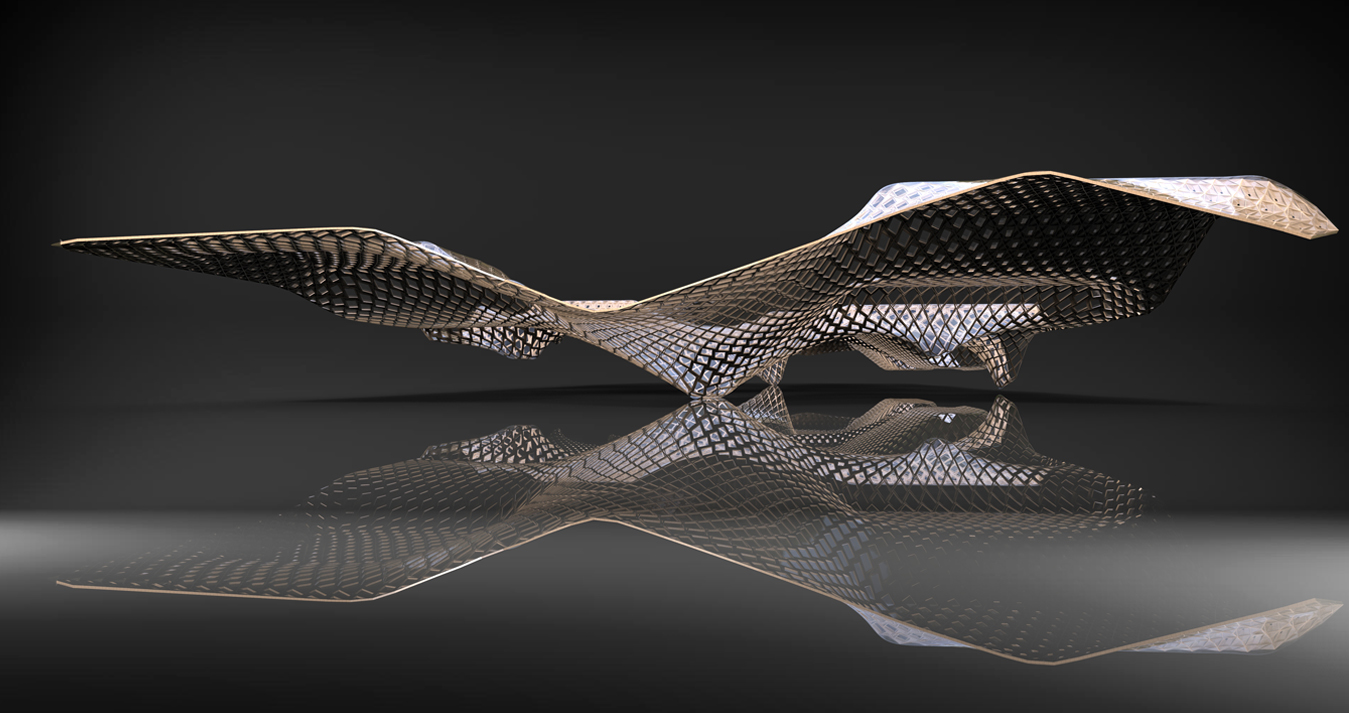 10.12.2018
[AWARD] Langyuan Cultural Center Special Prize for Innovation
We are delighted to announce that our design proposal for Langyuan Station international Competition in Beijing has awarded the prize of the Best innovative and Sustainable Design.
The competition was hosted by Langyuan Culture New Times Beijing. The ambition of the design was to provide Chaoyang with an unique project that enhances the existing heritage, and by introducing an innovative solution, to perform as an environmental device and an urban catalyst.  The Winning Design team was composed by LlabresTabony Architects + Ilaria Di Carlo_Architects
READ MORE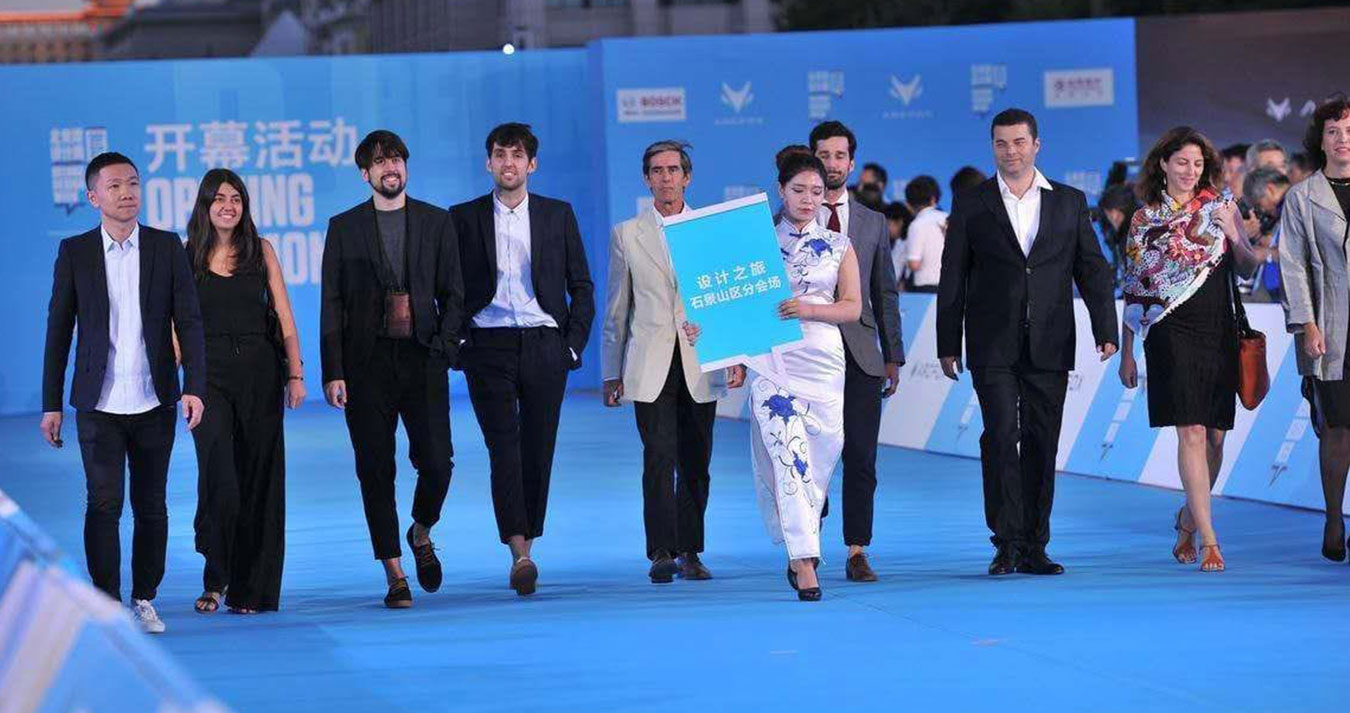 10.12.2018
[EVENT] Aiman Tabony and Enriqueta Llabres will take part in Beijing Design Week
Aiman Tabony and Enriqueta Llabres were invited to take part in the events organized by Beijing Design Week.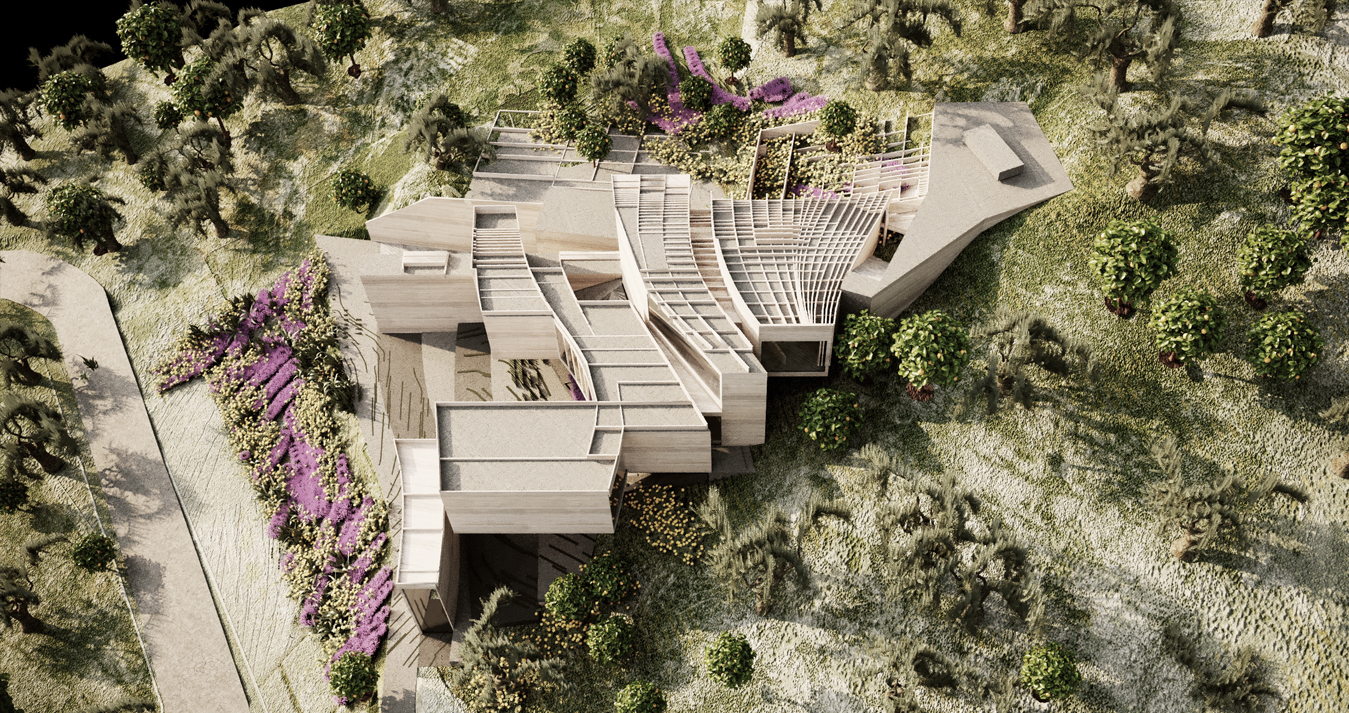 15.08.2018
[PROJECT] Revealed the first images of the Al-Qasim Museum and Cultural Centre, Rameh_Israel
After some very interesting months of intensive work, we are proud to share with you the first images of the Samih al-Qasim museum and cultural center – ( Rameh-Galilee)
The project stands on the burying ground of the late Palestinian poet Samih Al-Qasim. (1939-2014), one of the foremost Palestinian and Arab poets and a major figure in the Arab world.  It is meant to represent not only a place of remembrance but also a place of inspiration for the new generations. The building was conceived as a symbolic voyage into the poetry of Al-Qasim as well as the most appropriate answer to many different environmental, ecological and material issues of the site informed by a state of the art computational process capable to reveal many complex aspects of a delicate site turning them into generative design forces.
READ MORE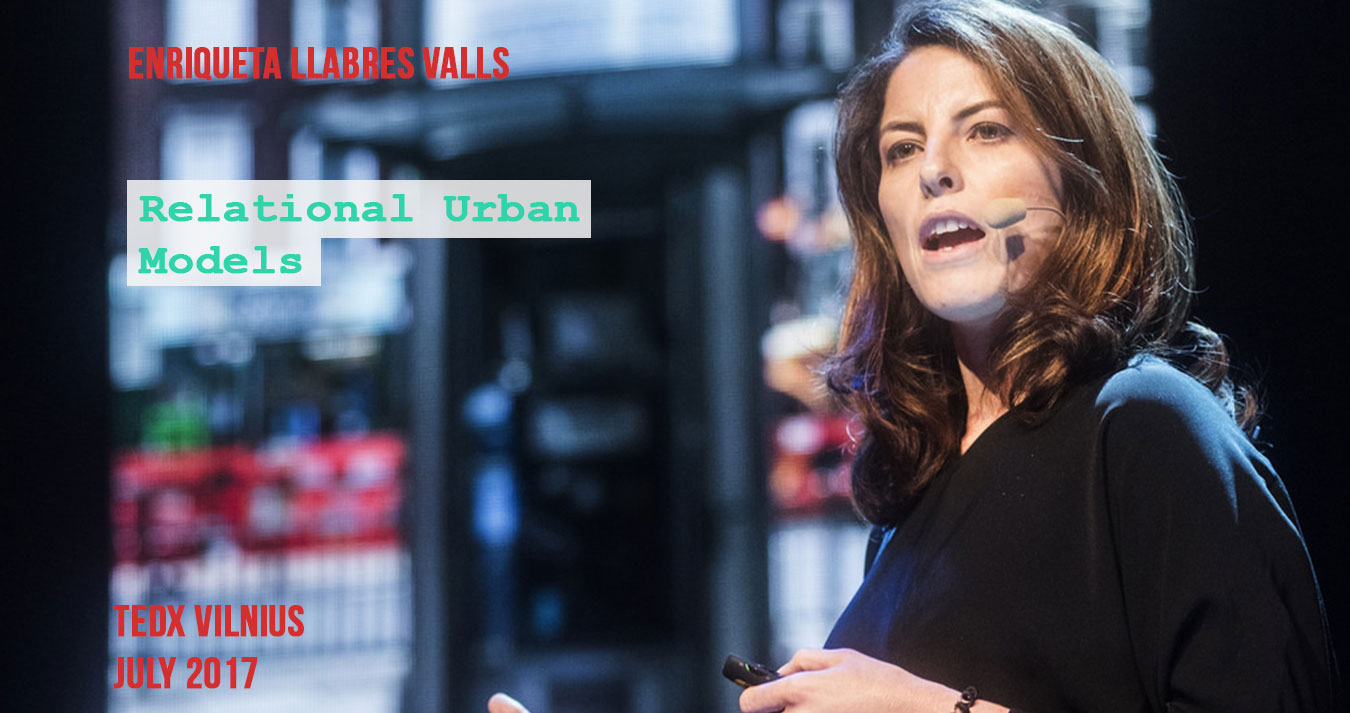 07.07.2017
[EVENT] TEDx Enriqueta Llabres Relational Urban Models
In her talk, Enriqueta discusses the long preserving issues in urban planning where mismatch in private business interests and social values are present. By presenting examples from China, Ireland, and Israel, she explores possibilities relational urban models, the combination models, community feedback incorporating frameworks and simulations, can open in modern urban design aligning interests, values and ensuring sustainable use of natural resources and environments. Enriqueta Llabres is an architect, researcher, designer and social scientist from Tenerife, Spain. Her work crosses scales and disciplines, from Architecture, Landscape Architecture, Urban Design and Local Development. At the core of her professional career is the interest in how digital technologies are influencing the design culture at the urban scale. She developed Relational Urban Models, digital interfaces for urban master-planning using web based technologies.
READ MORE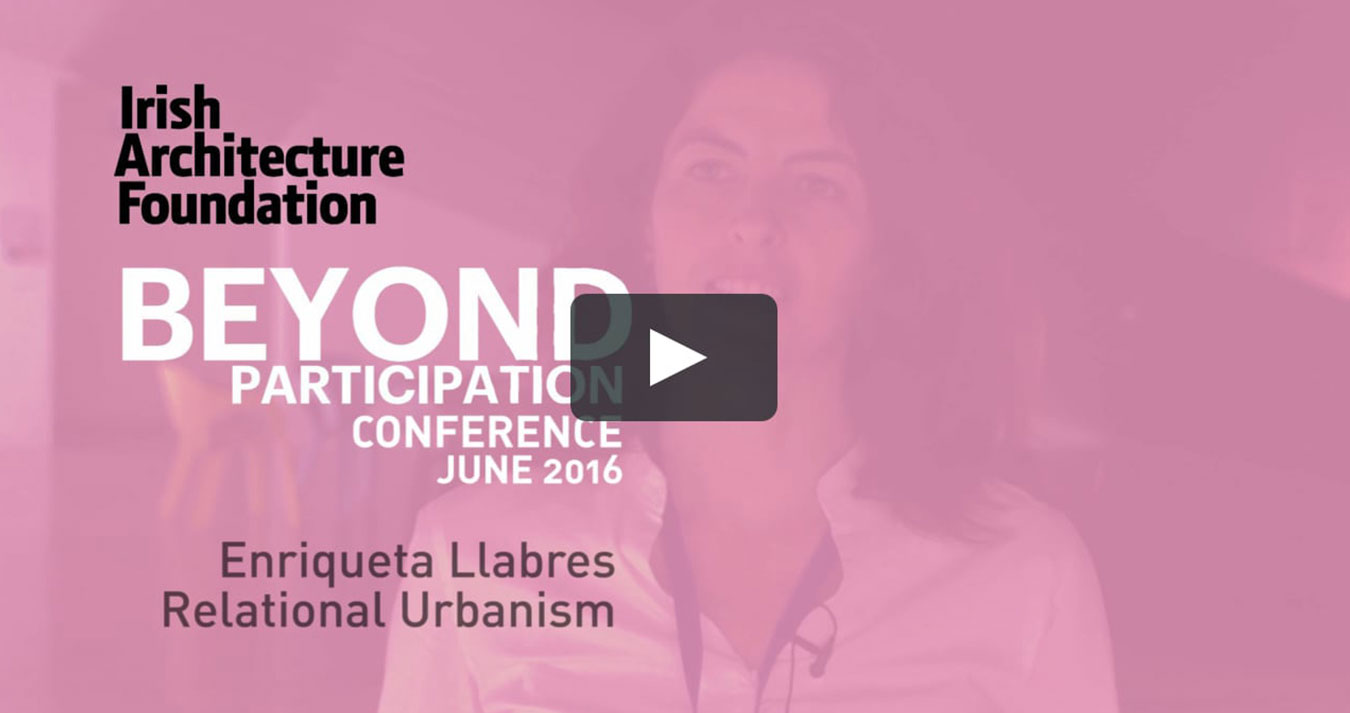 07/2017
Enriqueta talks to Irish Architecture Foundation on Participation and citizenship on design projects
Enriqueta Llabres is one half of Interdisciplinary design practice, Relational Urbanism. Relational Urbanism's design was chosen as the winning bid for the Ballyfermot Play and Skate Park in Dublin, a project led by the Irish Architecture Foundation and sponsored by Matheson Foundation and Dublin City Council.
Introduced by Diarmaid Lawlor, an Irishman who is Head of Urbanism at Architecture and Design Scotland, Beyond Participation was a day of inspiring presentations about architecture and community featuring innovators, provocateurs and activists from Ireland, the US, Africa and the UK.
On June 16 at the Light House in Smithfield, the IAF lined up 7 speakers for an exciting conference, each presenting on the hour every hour, to create a stimulating marathon of ideas, fuelled by food from Luncheonette, all topped off by a networking after party to encourage people to connect and conspire.
ArchitectureDesignIAF
READ MORE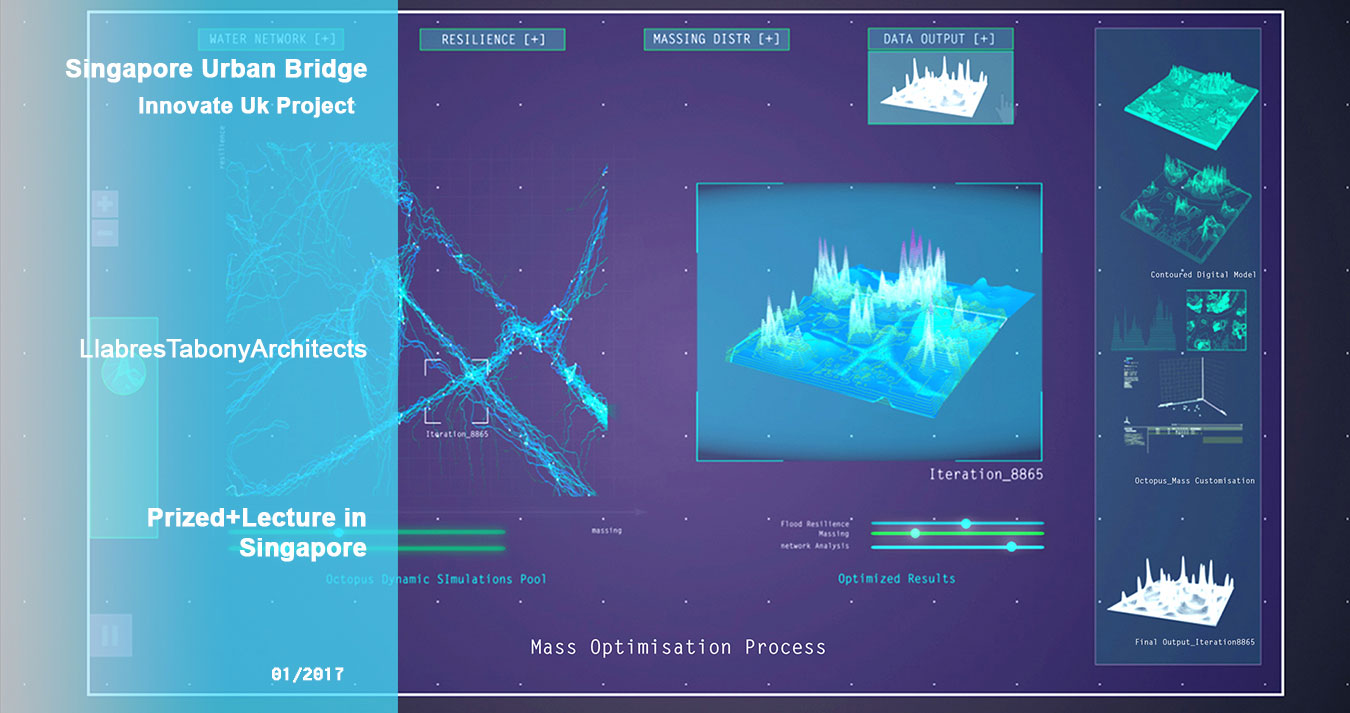 01/2017
Singapore Urban Bridge Innovate UK Project
03/2015
@Virginia.US WORKSHOP. SEMINAR
03/2015
@Penn.US SYMPOSIUM
01/2015
@ArupLondon SANTOS RUM. COMPLETED
01/2015
@ArupLondon BAISHIZHOU RUM. COMPLETED
09/2015
@BartlettLondon RC18.UMLAB KICK OFF
09/2014
@BartlettLondon BPRO SHOW
08/2014
@JOSS PUBLICATION
07/2014
@BartlettLondon STUDIO.PRESENTATION
06/2014
@Seoul SEOSOMUN CHUCH
06/2014
@Seoul SEOSOMUN PARK
02/2014
@Shenzhen RUM PEER REVIEW
11/2014
@London BAISHIZHOU RUM KICK-OFF
11/2014
@London SANTOS RUM KICK-OFF
09/2014
@AALU NEW DIRECTION FOR AALU
09/2014
@London RUM JOINS BPRO.BARTLETT
08/2014
@ArupLondon COMPETITION FIRST PRIZE
09/2013
@ArupLondon COMPETITION SHORTLISTED
09/2013
@Asan.S.Korea COMPETITION 3RD PRIZE
05/2013
@.GSD.Harvard STUDIO.PRESENTATION
2013
CONFERENCE.URBAN DENSITY
03/2013
@Shenzhen.U LECTURE.UN-LOCKING URBANITY
02/2013
@Columbia.Univ LECTURE.RELATIONAL URBANISM
02/2013
@Berlage WORKSHOP. RELATIONAL MODELS
11/2012
@VERITAS.CR SYMPOSIUM ON GUANACASTE
10/2012
@BERLAGE.DELFT STUDIO.KICKOFF
10/2012
@ PUBLICATION ECOLOGICAL URBAN ARCHITECTURE
09/2012
@RMIT.MELB. WORKSHOP.
09/2012
@RMIT.MELB CONFERENCE. TRANSITING CITIES
09/2012
@PUBLICATION "In progress: RUMs"
09/2012
@EPFL.LAUSSANE LECTURE.RELATIONAL URBANISM
04/2012
@GSD.HARVARD "Urban Processes and RUMs"
02/2012
@GSD.CAMBRIDGE DESIGN WORKSHOP
11/2012
@PUBLICATION "Infrastructural Urbanism"